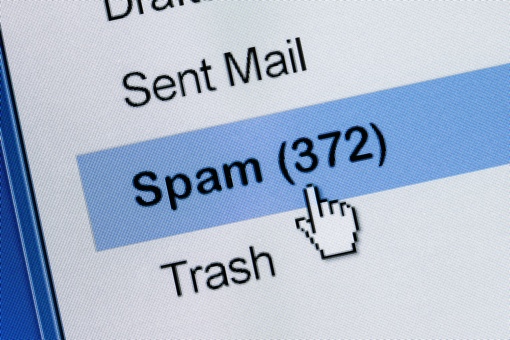 Avoid clicking on mails with attractive one liner, deleting junk mails and blocking the sites, by replying with threatening messages which is just not right as some spammers hold license and might lead to legal punishments. Using Spam filters also good way of blocking spam. However,  let's switch to technology for help in managing the spam in the mail box.
Google, the most popular search engine gifts us this tension free mail service.
Different email services have different levels of blocking junk mails. Yahoo is little lenient in blocking mails than Gmail or Outlook.com.
Directing the mails to Gmail is also good way of avoiding spam. Mails from other email address can be directed to Gmail and then activating the settings, Gmail will direct all mails to the account after blocking the junk mail.
-First one have to open an account in Gmail.
– click the cogwheel towards the top right corner of the page.
–  select "Forwarding and POP/IMAP" from Settings.
– The page will be set to "enable  IMAP"
– click "Accounts and Import"
–  select  "Import mail and contacts"
This is how a Gmail account holder  will allow Gmail to import mails from other websites or POP3 accounts.
Gmailify , Google's new smartphone feature allows to block the spam from the account without even opening the mail account. Gmailfy is designed for the technical challenged users. Adding old accounts to Gmail gives this magic of automatically filtering the spam even without your knowledge. simply silently.
With all these available options the most effective medium to protect the email account is to keeping email inbox protected.  Taking care of the inbox means
not to click on links on the spam mails,
avoid sending chain mails.
Ticking on the spam bottom next any email will also held us in avoiding continuous inflow of spam without opening the mail.
Not giving email address to companies you don't trust  will stop maximum marketing emails and advertisements  following to fill the inbox.
Giving mails by adding + will assist Gmail to deliver mails normally after blocking the spam. For ex: for ordering any gadgets or fashion products online. Just give your address as deyrocks+spam@ gmail.com.Any address after + will enable to forward mails after setting up the filters.
This way user will help Gmail to provide better and quick service in blocking spam and enable mail users to devote time in other important things in life.