The Microsoft Surface Book i7 (not to be confused with the Surface Pro) is a laptop by Microsoft that first popularised the Surface range of devices. This business series laptop from Microsoft was first launched last year with a good reception from the market. This year, the Redmond giant has upgraded the laptop to suit the needs of users with high processing speed and power requirements.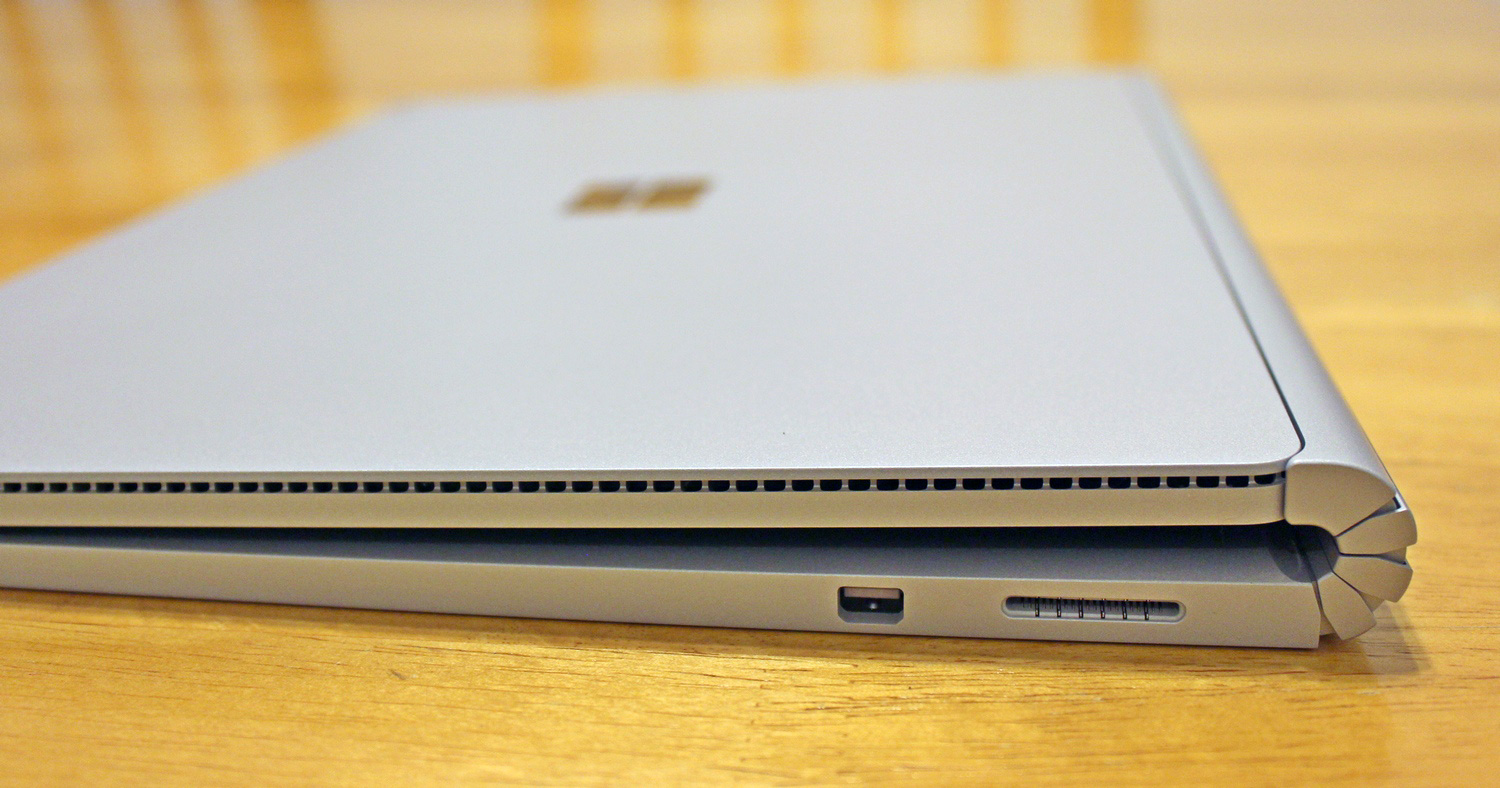 The surface book has always been a better device than the MacBook is some aspects. Now I'm not much of an Apple fan anyway, but it has not tainted this remark, honest. Truly speaking, the Surface book and its design does prove to be more conducive to daily work schedules as compared to the MacBook Pro. The detachable screen provides a very comfortable tablet mode for the user, particularly if the needs are specific to art. The USB 3 and the presence of an SD card slot are added perks, something that the MacBook Pro blissfully left out.
As compared to last year, the new Microsoft Surface Book i7 performs much better, considering the fact that Microsoft decided to crank up the processing  power and battery capacity this year. On the downside, these additions have added weight to the device; it now weighs 3.62 pounds as compared to its predecessor that weighed 3.5 pounds only.
As much as we wanted the hinge to become more flexible and make it easy to become flat on the table, this design shortcoming has hung on. The new Surface Book continues to make you rely on its detachable qualities to get ti working like a Table top tablet, for which it is essential to detach and then join it as required.
Undoubtedly, the device has a lot of processing power that is sure to give you value for money. The new Core i7 processor  with the Skylake chip is good enough to handle your everyday peocessing needs. In terms of display, the screen has a 13.5-inch display, a 3,000×2,000 pixel resolution and a really crisp visual output.
For all this, the price payable is rather high. The tag reads $2399, which is a huge price to pay, but it is worth the price, given the features.